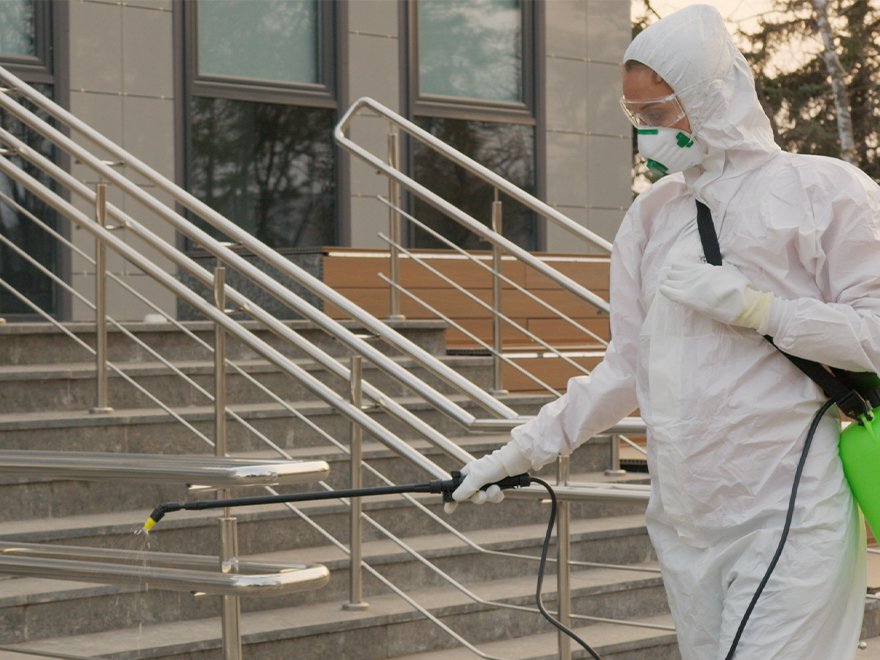 COVID - 19 Virus Disinfection & Sanitation
An infectious virus can affect our daily lives and habits. Not only our jobs and society have been affected but also our families. Envirorganic is committed to deliver no only safety but also ease of mind when offering our sanitation services all around Connecticut.
"We bring you a range of personalized services that are different and surpass your expectations."
When cleaning and disinfecting your home, office or commercial space, you want to make sure is done by fully equiped experts with greatest precaution of the situation. Our team at Enviroganic, is not only trained in sanitation but also willing to help decrease the spread and danger of those you love.
Our goal is to understand the needs of the clients, so that we may accomplish their necessities and a worry free environment. We offer efficient solutions that will always achieve our goals. Our guarantee is our promise to deliver. If you are not satisfied with our service for any reason, we will work with you on the matter until we correct it without any additional costs.
Above all, we are following all the recomended sanitation and cleanup guidelines to assist families and businesses reopen and welcome the new normal into our lives.
List of Facilities We Disinfect and Sanitize:
Commercial Buildings
Residential Homes
Coorporate Offices
Daycares
Nursing Homes
Bars & Restaurants
Healthcare Facilities
Fitness Facilities
Churches
Retail Stores
Delearships
Retairement Homes
How to prevent the spread of the virus
Stying informed and helping others to do the same is important. Always refer to official governemnt information if you need any up to date news in regards to Covid-19
Official sites for updates
We recommend that you check the following websites daily for information:
Centers for Disease Control
American Public Health Association
World Health Organization
Health Resources and Services Administration
Hartford Healthcare
We are here to help and aid you during these difficult times, if you need disinfection services, call us now at 203-354-6599 or (561)213-3087